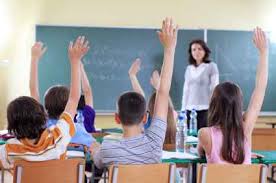 Three out of 5 homebuyers surveyed by realtor.com said school attendance boundaries would be a factor in choosing a home, and most of that group said they'd be willing to go above budget or give up amenities to have their children go to their school of choice.
The online survey, conducted July 18-22, found that of those who said school attendance boundaries were important:
23.6 percent would pay 1 to 5 percent above budget.
20.7 percent would pay 6 to 10 percent above budget.
9 percent would pay 11 to 20 percent above budget.
40.3 percent would not go above budget.
Many who said school boundaries would affect their homebuying were willing to give up amenities to live within their school attendance boundaries of choice, including:
62.4 percent would do without a pool or spa.
50.6 percent would give up accessibility to shopping.
44 percent would pass on a bonus room.
42 percent would offer up nearby parks and trails.
"Our survey demonstrates the large impact school boundaries have on those looking to purchase a home," said Barbara O'Connor, chief marketing officer at Move Inc., in a statement, noting that realtor.com in April rolled out new mobile school search functionality allowing users to search for listings in specific school attendance zones and school district boundaries.
"This data shows how compelling this new feature is to consumers and the impact it has on their home purchase experience."
O'Connor said realtor.com will be launching a section on the site focused on back-to-school tips, which will provide more information to help those whose housing decisions are influenced by school boundaries. ( Source: Inman News)