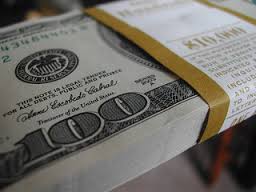 All-cash offers accounted for 33 percent of home sales, according to the National Association of REALTORS®' May 2013 REALTORS® Confidence Index. The majority of those all-cash offers are coming from investors and international home buyers.
All-cash offers can represent stiff competition for traditional buyers. For example, first-time home buyers, who are already facing low inventories and rising home prices, view all-cash offers as one of their biggest competitions in the market today.
But for a seller, an all-cash deal is attractive, cutting out potential obstacles in making it to closing. "If you own a home and are selling yourself, it's probably easier if someone pays you cash — it cuts out the messiness and having the home buyer get approved for a loan," says Patrick Newport, U.S. economist at IHS Global Insights.
A high number of all-cash offers in the housing market can "signal a housing market that people are more willing to invest in," says William Delwiche, investment strategist at Baird Research & Insights.
"A lot of those cash investors are looking for a return," says Karen Dynan, vice president and co-director of economic studies at the Brookings Institute. "If a lot of people think home prices will rise, they will put money into the market, and that increases demand and pushes up prices."
Cash-buying can be good for the economy, providing it with a short-term boost. It "helps to bid up asset values for houses, and is good for home owners who already own houses," Delwiche says. "There is also a benefit to state and local government finances because of the taxes associated with these purchases."
Source: "All-Cash Offers: Healthy for Real Estate Market, or a Hindrance?" FOX Business