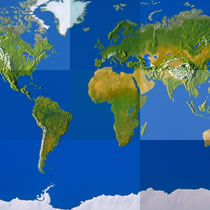 It is no secret that "international" is the current buzzword throughout the real estate world. Technology has made it easier than ever to communicate anywhere at any time, thus evolving us further into functioning as an integrated global community. Today, top real estate professionals are under intense pressure to provide international exposure to their listings. This down market has made finding buyers for luxury property particularly challenging, and sellers know the next person to purchase their home may not be residing in the US. They expect their agent to have the ability to promote their property to any market around the globe where a qualified buyer might reside. For the last few years China has been a hot topic among luxury brands looking for new customers in this growing market. According to a January 2012 report in the LA Times,
In 2011, Chinese bought more Lamborghinis and Rolls-Royces than anybody else in the world
Gucci's sales in China in the first half of 2011 were up 39%
Bottega Veneta's sales were up more than 80%.
Prada plans to open 50 stores in China over the next three years.
Top Real Estate Agents in many popular luxury markets have been keeping a close eye on these trends, laying the groundwork to capture some of the new foreign money entering the market. Utilizing the right tools enables even small businesses to be global companies and harness new opportunities. These tools will become increasingly necessary for leaders to not only survive challenging times, but to grow and establish their brands in places never before possible.
In the U.S., the Chinese are now the second-largest foreign buyers of homes, behind Canadians, accounting for $7.4 billion of sales in the 12 months ended March 2011, up 24% from the previous 12 months, according to the National Association of Realtors.
China has more money to invest than ever. Mainland China now has 960,000 millionaires — defined as individuals with residences, private businesses and investment assets of more than 10 million yuan or $1.5 million, according to the Hurun Report, a Shanghai publisher of magazines for China's wealthy. Nearly half of those millionaires are considering moving or getting permission to reside overseas. Their top country of choice? The USA.