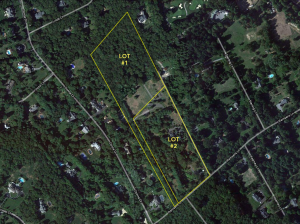 I am pleased to announce the magnificent sale of this outstanding property, to the most prominent North Shore developer on Long Island! In the near future, two Manor Homes will be built on the 22 acres of prime land in the exclusive area of Upper Brookville!
The opportunity to build on this beautiful blank canvas is undeniably enticing, as a valuable piece of land to construct a home befitting Gold Coast tradition.
One of the last undisturbed sprawling estates and virgin tracts of land remaining on the Gold Coast. 22 acres of lush gentle landscapes – the picture perfect location to create a superior home.  Mature legacy trees and lush vegetation encircle the entire property. Surrounded by majestic grand estates, the expansive environs are as notable an address as they are discreetly concealed from automobile and pedestrian traffic.
For information on other properties in my portfolio click here