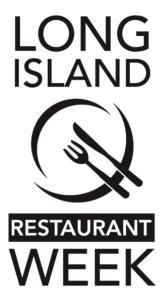 The long awaited bi-annual event is here! Since 2006, the Long Island restaurant week has always been an annual promotion held in November, until the first spring restaurant week was launched in April 2011 due to popular customer and restaurateur demand.
Some of the finest food on the East Coast is served by hundreds of restaurants to local and visiting diners, boosting commerce in traditionally sluggish periods during the fall and in the spring between warm summer getaways and barbecues. From Sunday to Sunday, each participating restaurant offers  its own unique three-course prix fixe for $24.95 all night, except Saturday when it is offered only until 7pm.
The campaign is presented by Long Island Restaurant & Hospitality Group – the new business-to-consumer promotions division of Word Hampton Public Relations, one of Long Island's top hospitality PR firms. Many participants reported midweek numbers to be up over 40 to 100% and an increase in sales and reservations up to 200% during the promotion.
For a full list of participating restaurants click here. Reservations are highly recommended. Bon appetit!