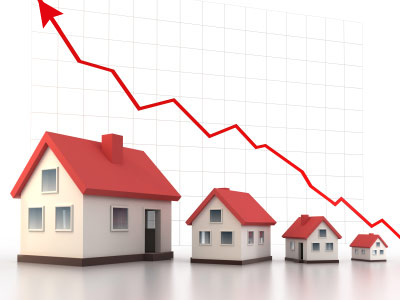 The real estate market in 2012 is finally starting to see the light at the end of the tunnel. We are going to see a shift and settlement in several depressed factors within the real estate arena. New ideas and concepts are emerging, while other ones are being reinforced and perfected.
According to the National Association of Realtors the inventory of residential real estate is down more than 20% from a year ago and median list prices are up an average of 4% nationwide. Most individual real estate markets have reported an increase in prices and very few have seen a decline. This is a sign that there is stabilization and recovery in process. There is a good reason to believe that prices will start to increase slightly across the board by the end of 2012.
Record-low mortgage rates, higher rents and an improving job market appear to be emboldening many would-be buyers. Open houses are drawing crowds. A wave of foreclosures is leading investors to grab bargain-priced homes.
The spring buying season got an early lift-off from an uncommonly warm January and February — a winter that was the best for sales of previously occupied homes in five years. Permits to build houses and apartments rose in February to their highest level since 2008.
Mortgage interest rates will remain at historic lows, however home ownership rates continue to fall, due to lack of job stability and mortgage qualifying guidelines. This is leaving the door open to many foreign investments. According to a survey released by Reuters , the United States remains the top choice of most global commercial real estate investors in 2012.