Brunch is the type of meal you want to eat on a lazy Sunday, when waking up early isn't a priority. The beauty of brunch is that there are no rules – you can eat almost anything you like, from poached eggs or pancakes to a serious pasta or steak.
The following restaurants represent just a sampling of the brunch possibilities Long Island offers. Keep in mind that prices don't include tax or gratuity and that it's smart to call ahead and reserve, especially since private parties occasionally pre-empt a restaurant's regular schedule.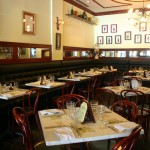 Bistro Citron– 1362 Old Northern Blvd. Roslyn, NY 516-403-4400
Francophile foodies will  rejoice in the appetizers, as Niçoise salad, escargot and steak tartare that lead a menu of classic national tastes—all joined by a selection of sandwiches, hamburgers and pastas, also prepared with ingredients intended to create French flair.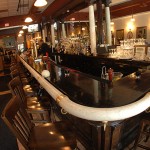 The Brass Rail-107 Forest Ave. Locust Valley, NY 516-723-9103
 This local spot in Locust Valley is a cozy, down-to-earth gastro pub. At The Brass Rail, food, mood and prices are all about comfort.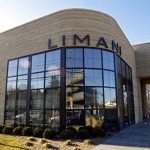 Limani– 1043 Northern Blvd Roslyn, NY 516-869-8989
 Grand and grandiose, opulent and extravagant, full of regal Greek marble and rich Mediterranean fish.  From its over-the-top design and high-roller atmosphere to a parking lot that could double as a Bentley dealership, Limani  boasts  excellent service, an exceptional display of seafood and a warm, friendly style that contrasts with the imperial look.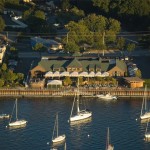 Prime– 117 New York Ave. Huntington, NY 631-385-1515
 Big and bold, Prime is one of the Island's most ambitious restaurants, and its New American fare usually hits its mark. Separate informal outdoor area with dockside menu.