From now until the end of the year, there are numerous weekend holiday activities that will add cheer to the coldest nights:
Holiday Celebration at Old Westbury Gardens
The main house features period rooms that are beautifully and exquisitely decorated with wreaths, mantelpiece drapes, topiaries, plants and other horticultural arrangements. Antique clothing and toys from Westbury House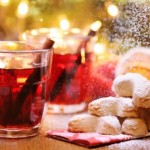 collection will be on display. Bring the children to create crafts and share their holiday wishes with Santa. Visit the Gift Shop for unique, hard-to-find presents. Enjoy hot cider and cookies on the West Porch.
Dates: Saturday 12/3 to Sunday 12/18
Address: 71 Old Westbury Road , Old Westbury, NY 11568
Phone: 516-333-0048
Admission: $8 General Admission
$5 Seniors and Children, Members Free. Visit http://www.oldwestburygardens.org for more information.
Celebrate The Holidays at Coe Hall Mansion
This year Planting Fields and Coe Hall Mansion celebrate the holidays on the second weekend in December, beginning with an outside tree lighting, Friday, December 9th 5pm – 8pm and all day Saturday, December 10th and Sunday, December 11th at Coe Hall (10am – 4pm). Activities include gingerbread house making, Santa Claus, storytelling and performances of A Christmas Carol and Madeline's Christmas. A special holiday display of poinsettia and cyclamen will be in the Main Greenhouse. Visit http://www.plantingfields.org for more information.
Candlelight Evenings & Craft Show at Old Bethpage Restoration
Bundle up and bring your flashlight to this 1863 Candlelight Evening featuring music and hot cider at the Inn while touring this 1863 historic site dressed in the splendor of the mid 1800's. Holiday Craft Show held in the decorated Fairgrounds Exhibition Hall.
12/09/2011 – 12/11/2011 – Hours: 4:30-9:30pm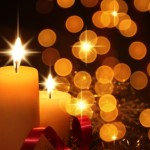 Address: 1303 Round Swamp Road , Old Bethpage, NY 11804
Phone: 516 572-8400
Admission: Adults $10
Children and Seniors $7