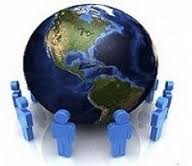 Just months after launching, the Real-Buzz.com Global Real Estate Network made its presence known in the much coveted top 10 results to searches for real estate in major US cities on the international versions of Google, Bing and Yahoo. By contrast Zillow, Trulia and Realtor.com were rarely among the first 100 search results.
Exclusively on Real-Buzz, international buyers can search over a million professionally translated US property listings in Spanish, Brazilian Portuguese, Chinese (Mandarin or Cantonese) French, Italian and Russian. When international viewers search for US property on their local Google or other leading search engines using common search terms like "house for sale" or "real estate" in their own (foreign) languages, Real-Buzz holds top positions for popular cities including Miami, Chicago, Las Vegas, New York and Los Angeles.
"International visibility is important for would-be sellers because foreign buyers spent $82 billion last year on US residential real estate, up from the $66 billion reported by the NAR in their 2010 report. That was an increase of about 20% in one year, making home sales to international buyers one of the few growth segments in the real estate market," said Janet Choynowski, CEO of Real-Buzz. "With increasing public awareness of this trend, many sellers now require their real estate agents to demonstrate that they can effectively market to international buyers," she said.
The Real-Buzz.com portal gives agents an easy way to meet the increasing demand for Global marketing while also expanding agent reach into the rapidly growing multicultural markets in many US cities," Choynowski stated. To gain a global marketing edge for their members, most major MLS and Realtor® organizations now syndicate their listings to Real-Buzz.com.
In addition to translated property search, Real-Buzz provides a free B2B networking channel to facilitate professional-to-professional referrals, even between agents who may not share a common language. Referrals are a significant source of new business and agents can quickly build a global network on Real-Buzz.