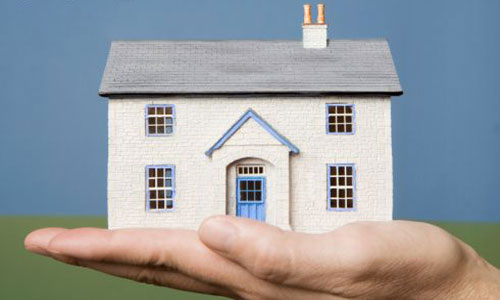 Relief is coming to homeowners hit hard by hurricane Sandy, as government agencies and major lenders roll out plans to offer them breaks on mortgage payments and other types of financial assistance.
Freddie Mac and Fannie Mae told the companies that service their loans that they can offer assistance to borrowers whose homes were damaged, or who lost income as a result of the storm. Some borrowers with loans backed by Freddie Mac will be able to delay their mortgage payments for up to one year, according to spokeswoman Tracy Mooney.
Freddie's servicers can offer forbearance of up to 90 days on the basis of nothing more than a phone call from the homeowner. For help beyond that time frame, borrowers will have to document their losses with insurance claims, photos of damage, contractor's bills or other proof. Fannie, meanwhile, will suspend or reduce homeowners' payments for up to 90 days if the storm has affected their ability to make payments or caused their property to lose value. And services can grant borrowers additional time after evaluating their individual situations.
The two mortgage giants, which back about 70% of all U.S. home loans, also offered up other types of assistance, including waiving late fees, postponing foreclosures for up to 12 months and not reporting late payments to credit bureaus. "We understand the disruption that a storm such as Sandy can have on people's lives, and we've made it easy for our servicers to offer relief to those who need it," said Leslie Peeler, senior vice president, for Fannie.
Private lenders, like JPMorgan Chase , Citibank and Wells Fargo, are offering to postpone payments for up to 90 days for customers in impacted areas who seek assistance. Additionally, the Small Business Administration has said it will provide loans to both homeowners and renters affected by Sandy; recipients don't have to be small businesses. Disaster loans up to $200,000 are available to homeowners from the SBA to repair or replace damaged or destroyed real estate. Homeowners and renters are eligible up to $40,000 to repair or replace disaster-damaged or destroyed personal property.