De-clutter and organize your home for peace of mind. Take a minimalist model home approach to staging and your home will sell faster.  Get items out of the way to breeze through a home improvement.  Clean house for new spring beginning.
You've got plenty of reasons to get rid of stuff taking up space in your home, but what do you do with it all?
Consumer Reports says there are numerous ways to free up space and relieve your home of items you don't need — cost free and in some cases with a small cash windfall.
Everyone either has or knows someone who has used Ebay.com, Craigslist.com, Half.com and a host of other online stores where you can sell your stuff, but Amazon.com is often overlooked.
Consumer Reports' extensive "How to get rid of practically anything," in its March 2011 issue, surprisingly, also drops the ball.
There are a host of ways to Sell on Amazon.com from individual sellers to those who want to set up their own web site or have Amazon take care of the fulfillment chores.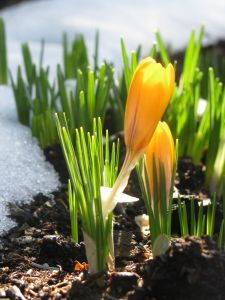 Home owners are likely to opt for the individual seller account for its ease of use and limited draw backs. Anything you want to sell must be in Amazon's current catalog and available by Universal Product Code (UPC); European Article Number (EAN); International Standard Book Number (ISBN) or Amazon's own Standard Identification Number (ASIN). And the item must be in full working order and not in need of repair.
That just means Amazon is more suited for relatively newer items, but newer can be relative. Some items can be as old as 10 years or more. If Amazon lists it, and your item is in working order, you can sell it — books, computers, video games, video game consoles, video recorders and players, stereos, televisions, CDs, DVDs, tools and a whole lot more.
Amazon takes a small cut, but sellers get a shipping allowance for each item sold and the allowance often covers your shipping costs and, in some cases, some of Amazon's cut. The cost to ship larger items can wipe out the shipping allowance and eat into your sales price. That means Amazon is better suited for items that can be shipped at a cost covered by the allowance and any part of your sales price you don't mind giving up to help cover shipping.
Otherwise, here's Consumer Reports' tips for moving out some of those larger items that really gobble space.
• Appliances – Retailers typically haul away the old model when you buy a new one and some local utilities will pay you to dispose of outdated appliances. Some retailers and utilities participate in the Environmental Protection Agency's Responsible Appliance Disposal Program to make sure recycling is adequate.
Check with the Steel Recycling Institute to find your local appliance-recycling program. Also, for an income deduction, donate working appliances to charity — Habitat for Humanity, Goodwill, Salvation Army, etc.
• Furniture – The Web page for your area on Craigslist or the Bay can get you some cash for furniture that can be delivered and picked up locally. Include photos to help buyers see what you've got.
Donate usable furniture without broken parts to charity or plop it curb side with a "free" sign. For a fee, 1-800-Got-Junk, Waste Management's TheBagster.com and other services will haul away your junk.
• Mattresses – Keep your mattress out of the landfill. As with appliances, retailers will haul away your old mattress when you buy a new one, but they don't all dismantle and recycle them. Check for local recyclers or search Earth911.com for one.
Homeless shelters also make a good second home for mattresses in good condition. Also search Earth911 to determine where you can recycle building materials and electronics.
• Electronics – In addition to Amazon.com, Craigslist and Ebay.com check in with EcoSquid.com for resale and recycling options for all kinds of gear including cell phones, CDs, DVDs, cables, batteries, even inkjet cartridges and the like.
Your city or county, DigitalTips.org and Call2Recycle.or can help you find local recycling centers for electronics.
Before you unload anything like a hard drive, cell phone or other device with identifying information, wipe it clean, digitally. Check with the manufacturer to determine how to remove all traces of your personal information including email, Web visits and other digital trails someone could trace to steal your identification.
Published: February 24, 2011