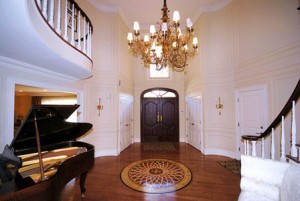 It seems that the housing market is finally showing signs of a recovery. We are not suggesting that it will come roaring back and we will see 2006 numbers again. However, the National Association of Realtors released their December Existing Home Sales Report yesterday. The report showed a 12.3% increase in closed transactions over the month before. Earlier in the week the Census Bureau reported that:
Privately-owned housing units authorized by building permits in December were at a seasonally adjusted annual rate of 635,000. This is 16.7 percent above the revised November rate of 544,000.
Should we believe that real estate is starting to make a comeback? To some degree, we think yes. Both of the above reports are promising.
However, not all the news in the reports was positive. Existing home sales were slightly down from the same month last year. Housing completions were down 22.2% from last year's numbers. Yet, we must also factor in that the numbers from the end of last year were artificially inflated by the Homebuyer Tax Credit. Any correlation between these numbers is not an apple-to-apple comparison.
These reports, coupled with anecdotal information we are receiving from the agents we coach all across the country, seem to suggest that we may have bottomed out in regard to the number of transactions being completed. That can only be a positive for the industry.
Bottom Line
Even though there is a huge amount of visible and shadow inventory which will continue to put downward pressure on prices, it seems that buyers are beginning to realize that there are tremendous opportunities in the market.  Click here to start the search for your next home.
Written by KCM