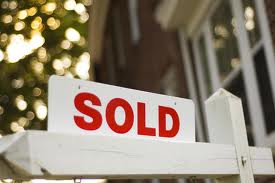 Wealthy Chinese with a few million yuan to burn will spend billions on U.S. real estate in the years ahead, according to a report released Wednesday by CB Richard Ellis, a large global real estate firm.
The United States is the country of choice for China buyers.  Canada and Australia come in next at No. 2 and No. 3 respectively.
By comparison, and across the 50 states, the Chinese buy more U.S. homes than Indians, Mexicans or the British. Residential properties are as hot as commercial ones right now. Deep pocketed Chinese investment firms are out shopping for commercial real estate. Right now, Chinese investors see the U.S. as a bargain following the worst foreclosure crisis since the Great Depression.  In fact, some cities and towns across the country are cheaper than properties in Shanghai and Hong Kong.  Home prices in the U.S., coupled with economic uncertainties and tight regulations designed to curb a housing bubble in China, are driving record Chinese investments in the U.S. residential and commercial real estate markets, according to the Asia Society, a multinational think tank with offices throughout the U.S. and Asia Pacific.
The U.S. won't be the only country to greet China real estate dealers with open arms. Chinese insurance firm Ping An bought the Lloyds of London building in the U.K. this week for $387 million.
If CBRE China's report is right, Chinese real estate buyers are just getting their feet wet abroad. All told, CBRE said Chinese real estate investors are likely to dish out an estimated 1.1 trillion yuan, or $178 billion, buying up properties abroad in the years ahead, be it residential or commercial properties.