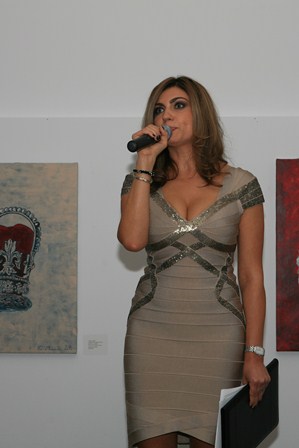 LuxuryLongIsland.com has officially launched!
This past week has been one full of hard work and CELEBRATION!  On November 11th it was my privilege to host the Russian Guild of Realtors.  Very Special guests from Russia including President and Vice-President of RGR were able to enjoy the hospitality of our country, see some amazing properties for sale on the beautiful Gold Coast and appreciate wonderful local food and culture.  This group is by far the largest most influential International network to have ever visited North Shore Long Island.
In addition to the VIP from Russian Guild of Realtors, I also hosted my third Client Appreciation Event.  This is a great opportunity to say thank you to all past and current clients for their continued support of my business.  It was truly an evening to be thankful and grateful and I greatly appreciated seeing so many people there.  The enthusiasm was contagious and certainly added to the electricity of the evening.
The Client Appreciation Event also marked the official launch of www.LuxuryLongIsland.com.  This site has been a labor of love and the result is one I am proud to put my name on.  With its state of the art searching capabilities and unparalled local content, it is the most relevant real estate website on Long Island.  For pictures from the event click here.
Of course, the ultimate success is always about working with business partners towards a common goal.  The dedication to excellence certainly extends to the Sponsors and Business Supporters that contributed to the perfection of the evening!  They are as follows:
Salamatina Gallery • Toku Restaurant •  Aristocratic Events •  Commotion Promotions • A2Z Party Planners  •  Renata Krumer/Outstanding You Company •  Lauren Lavelle Salon • Dr. Marina I. Peredo, M.D/F.A.A.D. and Spatique Medical Spa • Irene Ioffe/Principal Granoff Architects •  Tatyana Zakharova/Merrill Lynch • American Car Wash • Abbettza Pizza &  Circa Restaurant