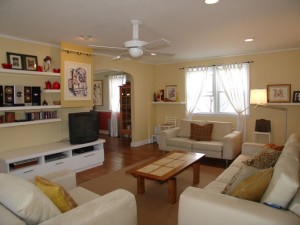 Here are some common sense tips for my buyers of beautiful North Shore Properties.  Whether you are looking in Mill Neck, Old Westbury or Roslyn or any where in Nassau, take a minute to read these 10 smart concepts.  While you are out and about looking for a home that fits your needs, and any questions come to mind, just call or email me.  Together we can accomplish your home search goals.  It is a great time to buy for many would-be homeowners. The market offers historically low interest rates, as well as affordable home prices.
1. Savings. You may already know how much monthly payment you can support (experts recommend no more than 1/3 your monthly income), but the buying process will also include upfront costs, such as a down payment and closing costs.
2. Down payment options. Do you qualify for down payment assistance programs? Will you be able to get an FHA loan and pay 3.5 percent down? Do you have a relative that would like to make a down payment gift? Many financial experts recommend a down payment of 20 percent, so be sure to explore your options!
3. Check Credit Report. Your credit report says a lot about you. Lenders use it to evaluate your risk potential and to inform themselves on how responsible of a borrower you are. They use this report and subsequent score to figure your interest rate. The more stellar your report, the better your score and thus lower your rate. Be sure to check your report for accuracy, and report any errors to the credit reporting agencies.
4. Get Pre-approved. It's time to talk to a lender at First Allied Home Mortgage! Pre-approval will give you a ballpark figure of how much the bank would be willing to lend you. Are you looking for a $900,000 house or $3,000,000?
5. Get Pre-qualified. This is the official letter from the First Allied Home Mortgage that says they will be willing to lend you money. Many sellers look for buyers who are pre-qualified.
6. Affordability. The bank may tell you that you can afford a home worth $1,300,000. This does not mean you want to borrow to your max. A more modest home may fit better in your financial plans.
7. Housing Criteria. You have a budget, now develop a list of what you need and want. This can include anything from "must have 5 bedrooms" to "indoor sauna" or "media room".  
8. Neighborhood choice. Location strongly affects prices. Decide what neighborhoods and areas are the best fit for you. This will help narrow your home search.
9. Consult with an expert in the North Shore/Gold Coast area.  As your Residential Specialist, I can help you navigate the entire process from searching, putting in offers, to where to hire an inspector or general contractors.
10. Start the search! www.LuxuryLongIsland.com a wonderful place to begin your search. 97% of buyers now start their search online, so you'll be in good company.
Published: November 17, 2010
By Carla Hill