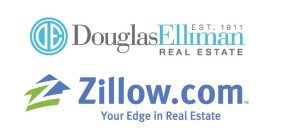 On June 24th, one of the largest real estate companies in the world Douglas Elliman, joined together with their new partner, Zillow. The online mega hub for more than 1 million listings, including rentals, mortgages and agent information will provide a unique opportunity for Elliman.
With the partnership, all of Elliman's listings will now appear featured on the Yahoo!®-Zillow® Real Estate Network via a direct feed provided by Douglas Elliman. With the feed in-place, this will ensure that all information that is shared will be up-to-date and accurate. This information will directly benefit home shoppers in the various regions Elliman serves. These regions include New York, Westchester/Putnam, Long Island, The Hamptons, South Florida and Los Angeles.
One unique aspect of the partnership is that all of Elliman's listings will appear at the top of the search results page along with displaying on Zillow's suite of mobile apps. Most notably, these include Zillow partners AOL® Rel Estate and HGTV®'s FrontDoor®.
We're all excited to see where this partnership takes us, and how this will benefit our company overall.
Click to watch the exclusive story on MSNBC