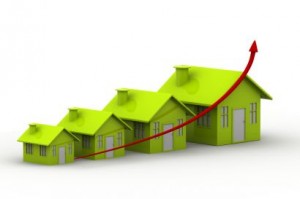 Fannie Mae economists say that "the broadening housing recovery could very well be more robust" than they anticipated, according to the mortgage giant's lately monthly economic outlook report.
Low inventories of homes for sale are contributing to rapid price increases all across the country, which are expected to continue throughout this year.
However, higher-than-expected price jumps mixed with a shortage of for-sale houses could constrain existing-home sales this year and next, according to the economists.
Existing-home sales were up 9.4 percent last year, but Fannie economists predict sales to lessen that pace, growing by 6.9 percent this year and 5.5 percent in 2014. Sales of new single-family homes, however, are expected to post an 18 percent gain this year and a whopping 35.8 percent by 2014.
The economists say that 2016 should be the year where housing activity returns to "normal."
As home prices rise, Fannie economists say they expect that will encourage more banks to ease up on the tight lending conditions, which have been one of the major barriers in returning to a more "normal" housing market.