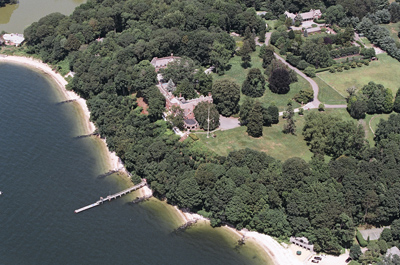 The international luxury real estate market appears to be relatively immune to economic headwinds, according to a report by Christie International Real Estate, a luxury real estate affiliate network. Christie's International Real Estate Index monitors record sales prices, prices per square foot, among other indicators in the global luxury real estate market.
London emerged at the top of the network's index, boasting a record sales price of more than $121 million for a residential property in 2012. In New York, an $88 million sale allowed it to come in at No. 2.
The international luxury market is showing strong momentum, "driven by scarcity of quality inventory and demand from international buyers in many of the world's top destinations," says Bonnie Stone Sellers, CEO of Christie's International Real Estate.
There are more billionaires worldwide now than there were in 2008. What's more, the percentage of worldwide millionaires has grown by 55 percent since 2000, according to the report.
As wealth has grown so has the number of home buyers making housing deals in all cash. For example, the report notes that nearly all of the transactions in Los Angeles above $5 million were cash deals; 90 percent in New York; and 70 percent in San Francisco and Miami.