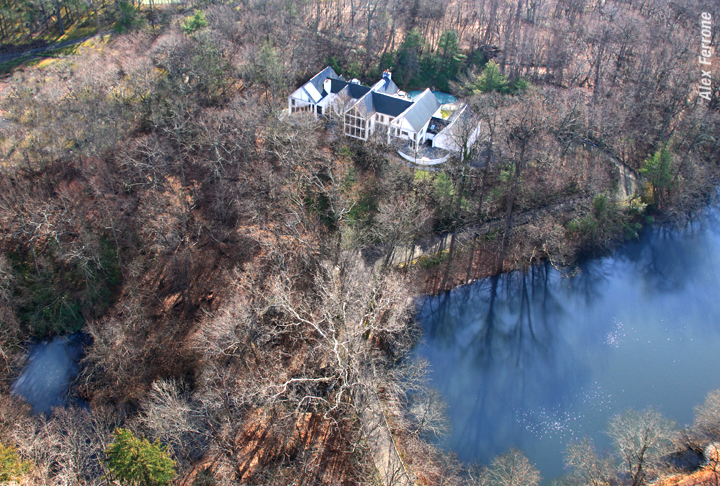 Designed by renowned architect Brian Shore, this Contemporary enchantment located in the lovely village of Mill Neck, was envisioned as a tribute to luminosity and visual appeal. Nestled on a hill above two glistening ponds, the gleaming facade of this modern spectacle welcomes all who cross its threshold.
This charming home boasts soaring ceilings and spacious sun drenched rooms with sweeping walls of glass. Seven bedrooms all en suite, guest rooms and maid's quarters encompass all the characteristics of the ultimate home sanctuary. The landscaped property is nothing short of splendid. A naturally formed in-ground pool and rock waterfall, harmonize beautifully among the chorus line of mature trees and foliage, to provide both a canopy of solitude and spectacular retreat. Those who crave privacy, natural endless light and a unity with nature will appreciate the dynamic and versatile open floor plan of this stunning home.
For more information on this property click here.