Chinese New Years Celebration- 1/22/2012 @ 2pm
Cold Spring Harbor Whaling Museum :301 Main Street Route 25A, Cold Spring Harbor, NY 11724 – (631) 367-3418
Admission: Contact for fee & to RSVP
Visit:  http://www.cshwhalingmuseum.org for more information
Learn about the Chinese New Year which starts this week. Find out about its beautiful traditions and good luck symbols. Pick up a paintbrush to try your hand at Chinese Calligraphy!
Winter Run Series – 5k – Robert Moses State Park- 1/22/2012 @ 11am 
Robert Moses State Park: Robert Moses Causeway, Fire Island, NY 11770- (631)321-3510      
Visit:http://www.nysparks.state.ny.us/parks for more information.
Joan Osborne – Acoustic Performance – 1/22/2012 @ 8pm
The Landmark on Main St: 232 Main Street Suite 1, Port Washington, NY 11050  (516) 767-1384                                              
Visit: http://www.landmarkonmainstreet.org for more information or to purchase tickets.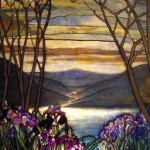 Louis Comfort Tiffany: Works from a Long Island Collection @ The Nassau County Museum of Art –12/10/2011 – 03/18/2012
Dates: Ongoing
Address: One Museum Drive , Roslyn Harbor, NY 11576 –  (516) 484-9337                                               Drawn from an important Long Island collection, this major exhibition showcases approximately 125 oils and works on paper by Louis Comfort Tiffany, an American artist most closely associated with the Art Nouveau and Aesthetic movements. Each Sunday the museum offers a 1 pm docent-led family walk-through of the exhibition and, at 1:30pm, supervised art activities for the whole family. Visit : http://www.nassaumuseum.org/