The holiday weekend countdown has begun; department stores are overflowing with frenzied last minute shoppers and, alas, you are one of them.  Admittedly, it is a daunting task to conjure up exciting and original ideas for gift buying, so yet again, your last resort will be the neck tie, bath soap and furry slippers. While these purchases will most likely become 're-gifted' or stay in the box never to be used, the edible type will be enjoyed instantly. Here are some last minute epicurious gift ideas for the out-of-breath shopper: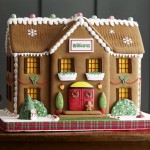 This gingerbread estate is an edible architectural wonder. Meticulously built and decorated by hand so that no two are quite alike, the all-natural gingerbread structure is bedecked with gumdrops and peppermint balls. Made with all-natural, traditional gingerbread. Delightfully surprising details, including royal-icing window shutters and entryway lanterns. Can be personalized with a name or message up to eight characters.  $249 at http://www.williams-sonoma.com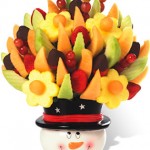 The Merry Gingerbread Men Bouquet is a delicious fruit bouquet overflowing with pineapple gingerbread men dipped in gourmet chocolate, half of the strawberries hand dipped in gourmet chocolate, grapes, cantaloupe and honeydew which are displayed in a snowman keepsake. $85-$109 at http://www.ediblearrangements.com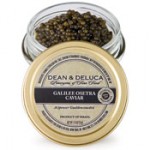 Galilee Osetra Caviar -Farm-raised in Israel using water from the nearby Dan River, this is a true Osetra caviar raised from Russian brood stock. It embodies all the same qualities as the coveted wild "Royal" Osetra: medium-sized eggs, dark gray to golden brown color, uniquely nutty flavor and a creamy clean finish on the palate. $985 at http://www.deandeluca.com
16-pc Chocolate Bees at John & Kira's, $42- These adorable hand-painted chocolate bees
are filled with a creamy salted caramel that have a caramelized honey taste (hence the bee motif). The flavor is derived from the basswood honey they use, which is supplied by a family farm in Pennsylvania.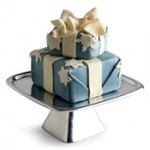 What looks like a perfectly wrapped package is actually a delightful dessert that deserves a place of honor on the holiday buffet. The bottom "box" is dark chocolate cake layered with dark chocolate mousse and raspberry filling. The top "box" is vanilla cake layered with vanilla cream and raspberry filling; both tiers are frosted with vanilla buttercream with white chocolate snowflakes and tied up with a big white chocolate bow.  $215 at http://www.deandeluca.com The perfect holiday gift!