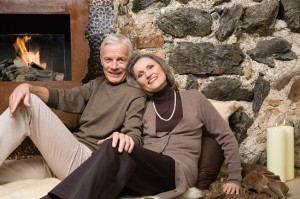 There is an interesting phenomenon taking place in the real estate market. While house prices are falling, the rich are starting to purchase. DataQuick Information Systems reported last week that sales on homes $1 million or more rose 18.6% last year after four consecutive years of decline. This is at the same time that sales outside of this price point actually fell 2.8%.
And even more amazing is that homes over $5 million have also increased substantially. Housing Wire reported that:
In 2010, 975 homes sold in this bracket, up nearly 14% from the year prior.
Why would the wealthy be starting to purchase especially when everyone is predicting that prices will soften? The people of wealth understand finances. They realize that the COST of real estate is a much more important than its PRICE. With the government attempting to make massive changes to the residential lending business, the wealthy know financing  a home may never be better. They realize it is time to buy. They can purchase a million dollar+ home for a rate lower than at almost any time in history.
Rates are at historic lows and the spread for jumbo loans has shrunk dramatically. As CNN Money explained:
Normally buyers have to take out a jumbo loan to finance any mortgage beyond the $417,000 threshold ($729,000 in high-cost cities such as New York). These loans have higher interest rates because they are considered non-conforming — or higher risk — and are not backed Fannie Mae or Freddie Mac.
In 2009 buyers of high-end homes paid 1.8 percentage points more in interest than the average buyer. But in 2010, that spread had shrunk to just 0.6 points more.
They can also fix that rate for 30 years. The 30-year-fixed-rate-mortgage may be a victim of the new lending reforms. Mark Zandi, chief economist of Moody's Economics addressing the administration's recent report on reform:
"A private system would likely mean the end of the 30-year fixed-rate mortgage as a mainstay of U.S. housing finance. A privatized U.S. market would come to resemble overseas markets, primarily offering adjustable-rate mortgages."
Bottom Line
Let's assume the rich aren't just lucky. Let's assume they built their wealth by making good financial decisions. What have they decided about real estate? It's time to buy.