Known fondly as the village's "Greatest Painted Lady", the Victorian masterpiece comes straight out of a fairytale storybook and is on the local, state and national registers of historic places. Built in 1890 by John Wood and designed by Oliver Combs, the carpenter Gothic-style home has been beautifully restored with loving care. The current owner has worked diligently over the past 15 years renovating the four-story home with its gabled slate roof and spire, large overhangs, forest-green and barn-red gingerbread trim, 80 caramel-colored wooden shutters and wraparound porch. The home was used as the setting for the Bette Davis television movie "Family Reunion" in 1981. Offered at $1,169,000.
For more information on this property click here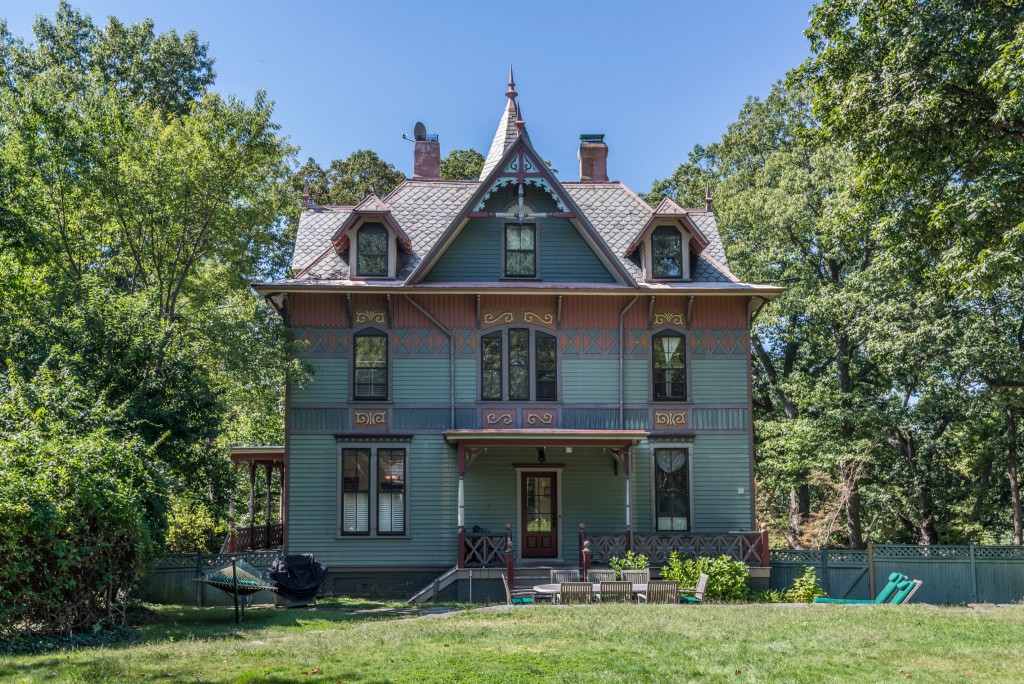 The home is located in Sea Cliff, known as  The Victorian village by-the-sea, and lies 25 miles east of Manhattan sitting atop a 120-foot bluff on the North Shore of Long Island, Sea Cliff is nestled along the shoreline of Long Island's renowned "Gold Coast." At only one square mile, Sea Cliff boasts its own beach, 16 neighborhood parks, and also borders the Harry Tappen Beach – a Town of Oyster Bay beach featuring 500 feet of shoreline. The Village's Memorial Park, located at the intersection of Prospect and Sea Cliff Avenues, provides breathtaking views of Hempstead Harbor, Long Island Sound, and the New York and Connecticut shorelines.