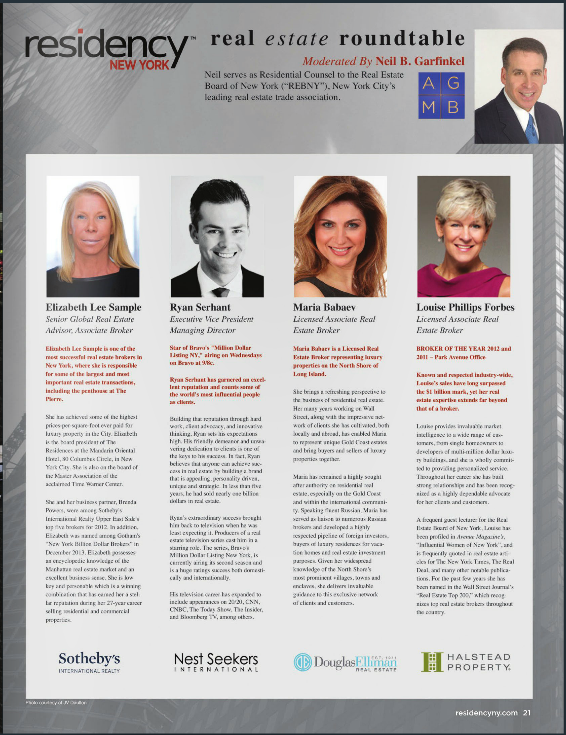 I am proud and honored to be included in the Round Table interview in the spring issue of residencyNY magazine!
residencyNY is the premiere luxury listing publication in the NY Metro area, spotlighting residential listings from $1,000,000 to luxury lairs that tease $200,000,000.
To complement the showcase; each issue it features the Residency Roundtable, Neighborhood Spotlights, and exclusive content pertaining to the luxury market.
To read the full article click here