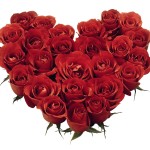 Want to get a head start on Valentines Day?  Or maybe skip it all together and do something unique and romantic this weekend instead.  Here are some fun ideas for celebrating the spirit of the holiday without opting for the usual prix fixe dinner. 
 VANDERBILT MANSION –Spend the evening strolling through the rich history of this 20th Century Mansion in between sumptuous courses served in the historic Vanderbilt estate.   Begin the night in the Memorial wing exploring artifacts from Africa and Asia while enjoying hors d'oevres and fine wines.  Continue onto the Vanderbilt's private living quarters and select gourmet entrees served to you in a the glass-encased dining room porch overlooking Northport Harbor.  Conclude with dessert and a night cap in the Lancaster room by the warmth of the fireplace.
 WHEN | WHERE6 or 8 p.m. seatings Saturday at Vanderbilt Mansion, 180 Little Neck Rd., Centerport. Reservations required. 631-854-5579 Visit vanderbiltmuseum.org
 TOUR A GRAND CASTLE – Visit Oheka Castle for something other than a wedding or gala.  This weekend, the estate's doors are open to the public for Valentine's Day-themed tours and sweets. One-hour guided tours take guests through several areas of the castle including the ballroom, library and a room full of Charlie Chaplin memorabilia. Enjoy coffee and tea along with a selection from Oheka's pastry kitchen.  Or better yet share a bottle of Champagne and have chocolate-covered strawberries with your sweetie at a private table.
WHEN | WHERE 1-hour tours 10 a.m.-4 p.m. Sunday (and Tuesday) at Oheka Castle, 135 West Gate Dr., Huntington. Reservations required. 631-659-1400, Visit oheka.com
ENJOY A LOVE SONG – The Long Island Sound Big Band, a 19-piece big band, and two singers will perform everything from Sinatra and swing to Latin and pop tunes.  Enjoy a full bar with an eclectic choice of cocktails, along with a buffet dinner and Viennese table.
WHEN | WHERE 7 p.m. Tuesday, Koenig's Restaurant, 86 S. Tyson Ave., Floral Park 631-368-4361.