Popular Landscaping Trends
By Carla Hill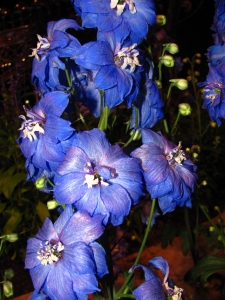 The first day when the risk of frost has passed is the day the gardener in many of us comes out of hibernation. What are the latest trends in landscaping? Let's take a look! There are truly some fabulous homes right here in our own 'backyards' that take full advantage of the outdoor amenities.  More specifically, one of my newest propertyies for sale, The Remsens Lane French-style Carriage House listed at $2,995,000 in Muttontown has acres of landscaped gardens utilizing a plethora of style and design elements like rockscapes, and courtyard paving stones as well as manicured flowering planters and lush green grasses that merge with the modern design of the Cabana and poolhouse. 
1. Pergolas. The word's origin hails from Latin roots. Pergula means simply a projecting eave. This terms aptly describes an architectural element that is rising in popularity. From Renaissance gardens to your backyard, it's traveled a long journey and is a wonderful way to embrace both sun and shade. It also gives you a canvas on which to "paint" vines and other climbing plants.
2. Flagstone Patio. Flagstone is flat stone that comes in a variety of colors and sizes. Costwise, you could be looking at $2 to $4 a piece. It can be a perfect addition to spaces you'd rather not have a wooden deck.
3. Natural Stains. "Soy-based", "natural pigments", and "non-hazardous" are terms you should look for on your next can of stain. According to experts, conventional stains contain a laundry list of harmful ingredients, including synthetic pesticides and fungicides.
4. New Age Wicker. Beautiful wicker furniture has been a mainstay of front porches for generations, but now science and tradition have melded to produce weather-resistant wicker. These resin-based pieces can be left out in sun and rain and experience no rotting. Many brands even come with multi-year warranties!
5. Fountains. In Feng Shui, flowing water means flowing energy. You can harness this element by adding a fountain to your deck, patio, or flower bed. For those who want to save on energy, solar powered foundations are emerging on the market!
6. Solar Lights. Most homeowners are concerned with rising energy costs. Change your outdoor lights for solar versions, including up-lights for trees.
7. Regional Plants. Water conservation is also a hot topic for many homeowners. By choosing plants that are native, or that thrive, in your region, you can help with water conservation efforts in your area. Do you live in the Southwest? Consider choosing rockscapes and succulent plants that love the heat of the desert, as opposed to lush lawns that require incessant watering.
Have fun this summer sprucing up your yard. It's a great hobby and it adds value to your property!
Published: April 28, 2011