I hope you all enjoyed the beautiful and hurricane free Labor Day weekend.  I would like to share some statistics with you for the first 8 months of 2010. 
The story this year continues to be volume versus price.  In all levels of the luxury market prices seem to have stabilized with minor (1.8%) gains from last year for the 1 to 3 million price range and marginal losses (5.1%) in the 3 to 5 million range.  What is important to look at is the volume of real estate transactions.  In the 1 to 3 million dollar price range sales are up 50% from this same time last year.  In the 3 to 5 million range volume is up 133.3%.  This is an unbelievable increase!  In the 5 million plus market volume is also up 33%.  The uncertainty of 2009 has dissipated and people are making real estate purchases with great confidence.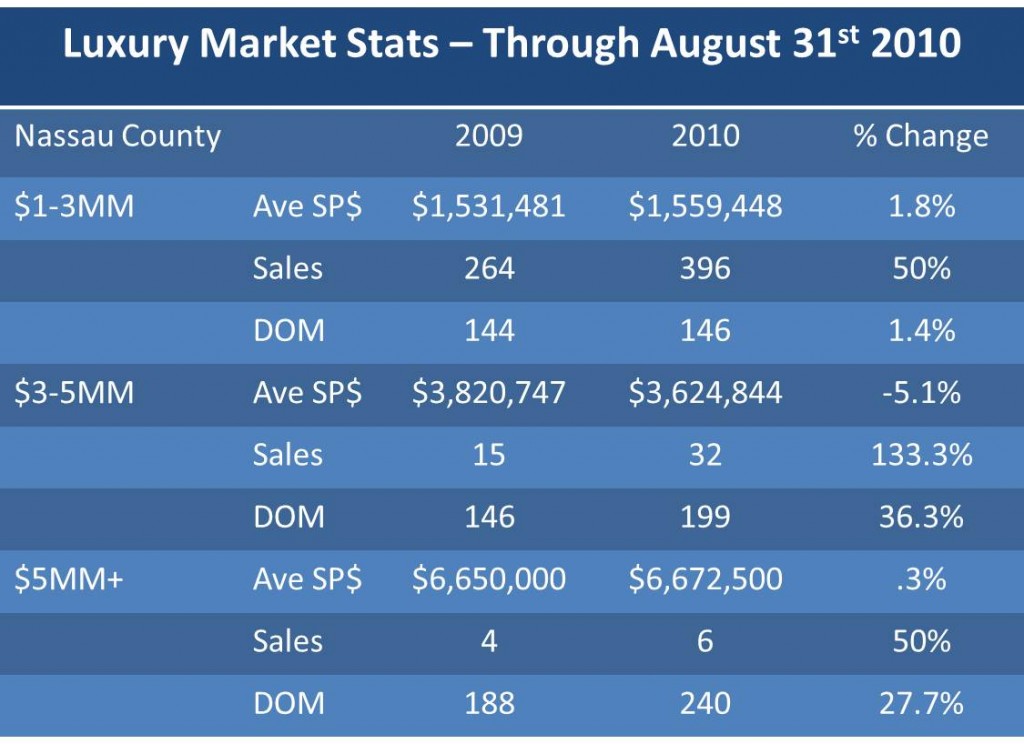 For those of you who do not receive my Luxury Market Watch Newsletter, please note that DOM stands for "Days on Market" and "Sales" refers to number of units sold.  If you would like to join my Newsletter click here.