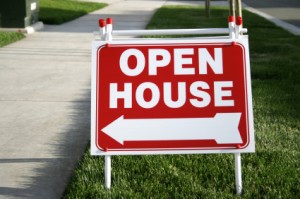 There's certainly more to the Realtors® Nationwide Open House Weekend than just selling houses. The annual event, which takes place this year on Saturday, April 28 and Sunday, April 29, is a chance to talk up housing markets, home-ownership, and the value of working with a Realtor.
"With plentiful inventory and record-breaking housing affordability conditions, Realtors expect this year's spring home-buying season to be a busy one," begins a press release the National Association of Realtors is providing for use by local Realtor associations.
In media talking points NAR is distributing to members for the event, Realtors are advised to highlight their "unparalleled knowledge of local market conditions," which they can "leverage" to "help their clients reach their real estate goals."
NAR is reminding members that the event "not only brings buyers and sellers together, it is also an opportunity for Realtors to connect with consumers in their communities about the housing issues that matter most to them."
While the housing market continues to recover, it's showing a sign of improvement and for many, home-ownership remains an important part of the American Dream. According to research from the National Association of Realtors®, more renters than ever aspire to become homeowners and an overwhelming majority of Americans believe buying a home is a solid financial decision.